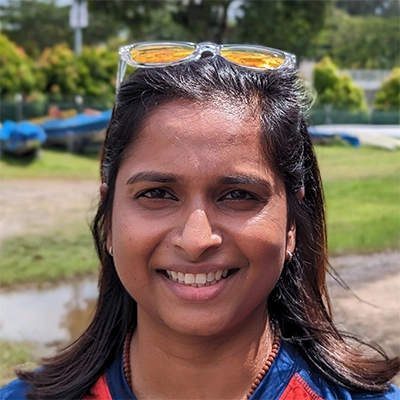 I joined the team at the beginning of 2014. Mainly because, having a rowing background, I wanted to get into a water sport again. I knew from before joining that I would be a regular paddler as long as the slightly aging body held up to the stresses and strains of training.
I was "persuaded" whilst slightly the worse for booze at our Christmas party to put myself forward as men's captain in early 2018.
I was a little apprehensive as I'm not good at organising and have little attention to detail but I've enjoyed it hugely thanks to those around me.
You cannot go wrong in joining the Brits as you won't find a more friendly, loyal club in Singapore.
I started my paddling journey when I first moved to Hong Kong in 2003 and joined the wonderful Southside Massive Urban Gorillaz (or SMUGz to those in the know - Grrr!). Eight years later I thought I'd closed that chapter of my life when I moved here to Singapore, but within a few weeks I realised how much I missed it and I found myself back in the boat, this time with the British Dragons.
I love everything about Dragon Boating: the camaraderie of training hard and racing with your team-mates, the physicality of the sport and the satisfaction of knowing when you've pushed as hard as you can (especially when that results in a medal), the simple pleasure of watching the sun-rise over the water on those early morning training sets, the sense of 'family' and the social life that comes with it... And the British Dragons delivers all of those in spades.
I highly recommend you come down and give paddling a try with the Brits - there is something for everyone on this team and before you know it, you could be celebrating your 20th year of paddling!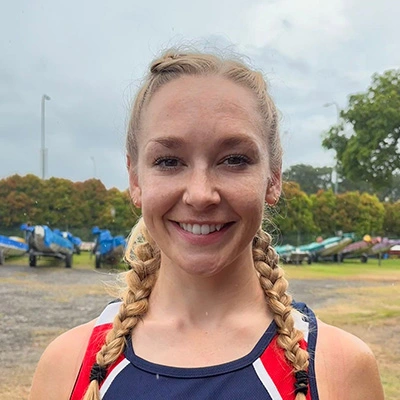 Like most people I love Italian food and travel. I also have a, some would say unnatural, love for Gilmore Girls (If you know, you know).
I joined the Brits in 2019, in an attempt to make some friends after moving to Singapore, and after just six months on the team joined the committee as co-social chair!
The Brits, to me, are what make Singapore feel like 'home'. It's a great bunch of people who like to socialise, train and win medals. And after having never done any paddling sports in my life, I'm hooked!
The feeling of being on the water is second to none - hopefully you can join us sometime!
Thinking back on my first encounter with the brits on the newbie day, i never thought i would stay on to be a competitive paddler for 7 years and counting!
I was the quiet and invisible paddler who would always run to the back when we were lining up to get into the boat. I was focused on doing my own thing, never really appreciate what teamwork is. 3 years into paddling, the team gave me an opportunity to pace and that is really the pivotal point of my dragonboating journey. I began to understand the importance of teamwork and to 'feel' the boat.
This is my 3rd year as ladies co-captain and I hope to bring this joy of paddling to many more of you out there! Come join us!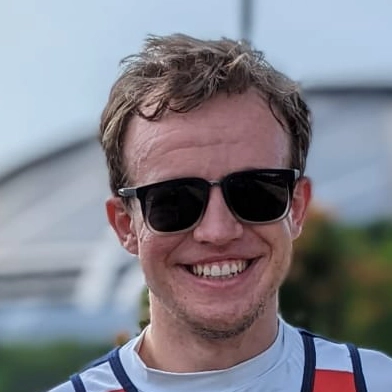 I joined the team in May 2016, having been in Singapore for less than a week.
Jumped into the back of a boat during 10k training; my poor, unsuspecting arms. Coming back was the best thing I've done.
I couldn't have asked to have met a better group of people.
I've now been on the committee for 4 years in a myriad of positions and it's wonderful to be able to give back to the team that has given me so much.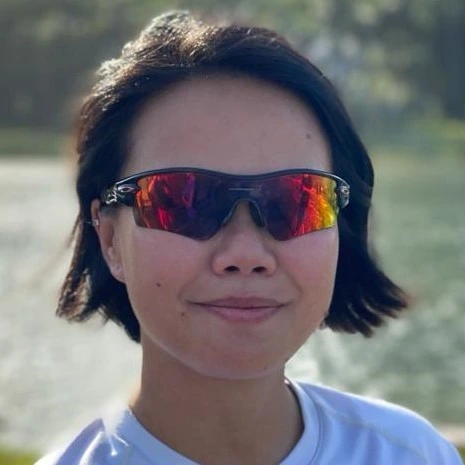 I have been with the team since 2017. My passion for dragon boat started in 2007 and I was paddling competitively in school teams, corporate teams as well as my school's alumni team.
My coaching stint started in 2010 for smaller corporate and recreational teams and I decided to take on a more competitive team to coach when I was first introduced into the IDBC scene
As an IDBC team, the British Dragons gave me a very different and enjoyable coaching experience, and it is always very fulfilling when I see the team smile after achieving great race sets and winning medals.
As a coach, my goals are to bring the team to a higher level of competitiveness and to share my paddling experience and technique. If you're looking for an amazing, competitive team which also loves having fun and drinks, then you're looking at the right page.
The positivity, support, and friendliness within the team will definitely make your dragon boat journey enjoyable. See you on the boat!
I may have a Bri-ishh sounding name but I'm a true-blue Singaporean. Took up the sport when I was in school and never looked back since. Started off as a paddler, went into steering, coached teams and is also an IDBF certified International Race Official and have spent close to 15 years doing dragonboat since.
Through my work as a coach, I hope to empower more people positively in their lives, from individual health and wellness to interpersonal relationships, interactions with people, because as much as dragonboat is a sport, it encompasses so much more, and that's the reason why I am so passionate about it.
When I am not on a dragonboat, I can be found in the urban jungle, in an office conducting corporate training. If not, I will be up at some local haunts for good food!
I discovered dragonboating when I was learning how to canoe after I moved to Singapore from London in 2015.
During my first session of dragon boating with the team, I felt so welcomed by the team and the banter made me feel like I was back home. Despite having zero experience and very unfit, I thoroughly enjoyed the experience and I signed up straight away and have been a member ever since. The club has ignited a passion within me that I never knew existed.
I have since achieved many sporting milestones that I would never thought I would attempt, let alone believe possible. The friendships I developed will last a lifetime and these people have become my Singapore family.
My role is to ensure that we give our team good value for their money in terms of training and also social events, whilst also ensuring that our club remains financially sound.
See you on the boat!
I joined the British Dragons in 2021 so I am relatively new to the team. I was looking for a totally new experiance - physical and socail - and really liked the idea of spending time on the water. A friend of mine knew a team member and sent me the details. The rest is history...
Ever since my first newbie session, I knew I wanted to join the team. I loved the physical exertion, the diversity of people on the team and the banter on the boat. Everyone is super friendly, and it has been a great way to meet new people. I love that despite being new to the sport I have been able to compete in races and even win some medals!
As kit manager, my job is to ensure you look the part! Whether it's rash guards, race vests or hats, I am here to help you look good and present yourself as a British Dragon.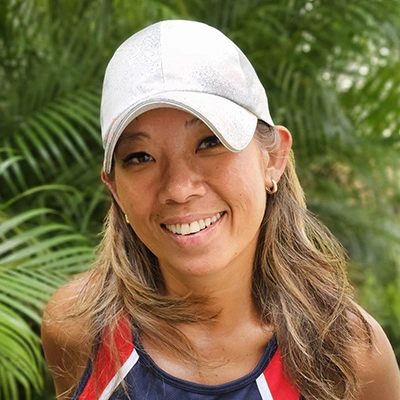 The Brits are a team with a competitive streak and a zest for life...More than a team, we're a motley crew, over 21 nationalities, wide age range and a sense of adventure...we're a family.
My role is to liaise with local and global DB community, get us invites to races in Singapore and abroad and to arrange travel for international races and to enhance and promote DB in Singapore.
So take the plunge (pun intended) pick up a paddle and come join us for some fun on the water. I promise, you won't regret it.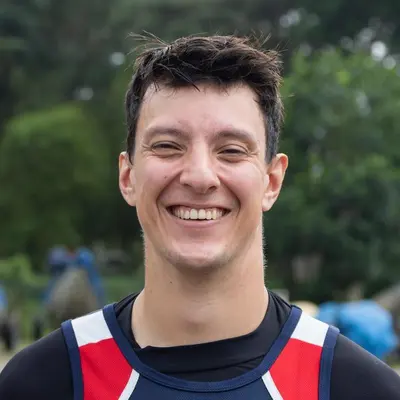 Initially lured to try out dragon boating because of the promise of a keg after training, I joined the team in 2009.
Not long after, I joined the committee to manage the website until 2011 when I moved to Jakarta where I lived until mid-2015.
I rejoined the team in 2019 and in 2020 rejoined the committee to look after social media and sponsorship. Originally from Perth, Australia, I've called Asia home since late 2007.
I've had some great experiences with the team and made friends for life. See you in the boat, or at Dallas.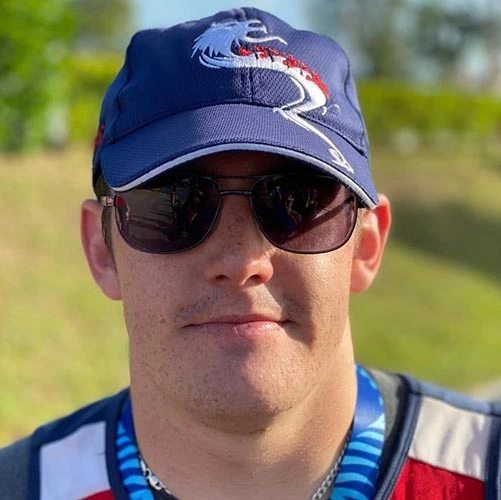 Admin & Social Media
Robin
I've only been with the club about two years but immediately felt like part of a big extended family.
I've been both a "serious" paddler - attending every session a week - and I've been a "social paddler" where I paddle just to have an active social life!
I think there's something for everyone and having a family away from home is very important
If you're reading this maybe you are considering trying dragon boating? Or maybe you've already joined us for a few sessions and are thinking about signing up as a member?
I have three words for you - Go For It!
I joined the team in 2015 after being struck by how friendly & welcoming everyone was. Up until then I had only been living up to the first half of the Brits motto "Party Hard, Paddle Harder!". Luckily for me, whatever your fitness level is, the coaches & captains will build you up & encourage every step of the way.
Joining was the best thing I've done in Singapore and I highly recommend it to anyone looking to get fit & have fun.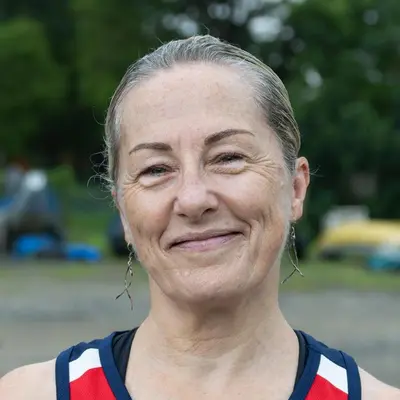 American born, but Australian at heart, I moved to Singapore in the middle of the pandemic looking for an adventure. Unbeknownst to me I would find myself on a team, this team, that would push me to challenge myself further than I ever thought possible.
The British Dragons is the best way to meet new people, test your strength (of heart and mind - not just muscle!) and break into an incredible community of talented and fun people.
Party hard, paddle harder!!